Margaret Kelly Michaels Trial and Appeal: 1987 & 1993
Michaels On Trial
The trial began on June 22, 1987. By now, the charges had been reduced to 163 counts involving 19 children. According to trial rules in force at the time, the jury did not have to believe everything the children said to find their testimony credible. Judge William Harth allowed the children to testify via closed-circuit television, a common practice in child sexual abuse trials. But he refused to let defense psychologists interview the children.
One key witness for the prosecution was psychologist Eileen Treacy. She introduced the concept of Child Sexual Abuse Syndrome and testified that many of the Wee Care children showed symptoms of it. She called them "the most traumatized group of children" she had ever seen.
Michaels's defense lawyers tried to raise doubts about the whole process used to extract testimony from the children. Their star witness, Dr. Ralph Underwager, argued that children can easily be coaxed to tell their questioners what they want to hear. However, ultimately the jury believed there was enough evidence against her and on April 15, 1988, Michaels was found guilty on 115 charges. She was later sentenced to 47 years in prison and denied bail pending appeal.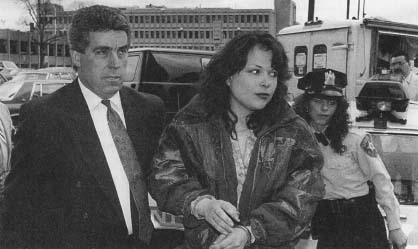 Margaret Kelly Michaels being led into court on child sexual abuse charges (AP/Wide World Photos)
Additional topics