Adultery
Criminal Laws, Enforcement Of Statutes, As A Defense, Divorce, Cross-references
---
---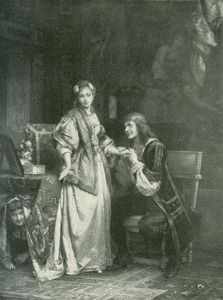 Voluntary sexual relations between an individual who is married and someone who is not the individual's spouse.
Adultery is viewed by the law in many jurisdictions as an offense injurious to public morals and a mistreatment of the marriage relationship.
Statutes attempt to discourage adultery by making such behavior punishable as a crime and by allowing a blameless party to obtain a DIVORCE against an adulterous spouse.
Although adultery has been historically regarded as a legal wrong, it has not always been considered a crime. In Europe during the fifteenth and sixteenth centuries, adultery was punishable solely in courts created by the church to impose good morals. In the ecclesiastical courts, adultery was any act of sexual intercourse by a married person with someone not his or her spouse. The act was considered wrongful regardless of whether the other person was married. At COMMON LAW, adultery was wrongful intercourse between a married woman and any man other than her husband.
---
---
FURTHER READINGS
Friedman, Lawrence M. 2000. "A Dead Language: Divorce Law and Practice Before No-fault." Virginia Law Review 86 (October): 1497–1536.
Haggard, Melissa Ash. 1999. "Adultery: A Comparison of Military Law and State Law and the Controversy This Causes Under Our Constitution and Criminal Justice System." Brandeis Law Journal 37 (spring): 469–83.
Additional topics