Malice Green Beating Death Trials: 1993-2000
---
---
Defendants: Larry Nevers, Walter Budzyn, Robert Lessnau
Crimes Charged: Nevers and Budzyn: murder; Lessnau: aggravated assault
Chief Defense Lawyers: Carol Stanyar, James Howarth, Michael Batchelor, John Goldpaugh
Chief Prosecutor: Kym Worthy
Judge: Robert W. Crockett Ill
Place: Detroit, Michigan
Dates of Trials: First trial: JuneAugust 1993; Budzyn retrial: April 1998; Nevers retrial: March 2000
Verdict: Nevers and Budzyn: guilty of second-degree murder; Lessnau: not guilty
Sentence: Nevers: 12-25 years imprisonment; Budzyn: 8-18 imprisonment
---
---
SIGNIFICANCE: Shortly after the riots in Los Angeles over the Rodney King beating, the nation watched expectantly as three white police officers stood trial for the assault and murder of a black man in Detroit. Unlike what happened in Los Angeles, two of the officers were convicted of murder.
During the evening of November 5, 1992, Malice Wayne Green, a black, unemployed steelworker, stopped his car to drop off a friend at a house in the inner city of Detroit, Michigan. He was observed by two white police officers, Larry Nevers and Walter Budzyn, who were working under cover and who suspected the location was a drug house. They ordered Green to get out of his car. When he refused, they radioed for backup help; then they dragged him out. Noticing that Green kept one fist clenched, the officers ordered him to open it. When he balked, they started beating his fist with their heavy metal flashlights.
While the policemen were beating Green, five additional officers arrived in response to the backup call. By then, it was later alleged, Nevers and Budzyn were hitting Green on the head with their flashlights. One of the five, a white officer named Robert Lessnau, joined in the beating. Another, Sergeant Freddie Douglas, who was the ranking officer at the scene, and who was black, did not participate in the beating; neither did he intervene to stop it.
Malice Green, 34, died that night. The next day, Detroit Police Chief Stanley Knox suspended Nevers, Budzyn, and the five backup officers from the police force without pay. An autopsy a few days later revealed that Green had died of a torn scalp and as many as 12 to 14 blows to the head, and that he had both cocaine and alcohol in his system at the time of his death. On November 16, Wayne County Prosecutor John D. O'Hair charged officers Budzyn and Nevers with second-degree murder. Sergeant Douglas was charged with involuntary manslaughter and willful neglect of duty for failing to stop the beating, and Officer Lessnau was charged with aggravated assault. All four pleaded not guilty. The three other officers were kept on indefinite suspension, but prosecutor O'Hair said he did not have enough evidence to charge them with a crime.
Detroit held its breath. In a city whose population is 75 percent black, most people were probably thinking of the aftermath of the notorious beating of black motorist Rodney G. King by four Los Angeles policemen only the year before: five days of rioting when the accused officers were acquitted on all but one charge. However, Detroit officials were cautious about suggestion an analogy between the King beating, which had been perceived as motivated by racial hatred, and the Green beating. Police Chief Knox said he did not believe that race was a catalyst in this case. Furthermore, when the Detroit officers were charged, the National Director of Special Projects for the National Association for the Advancement of Colored People (NAACP), Jack Gravely, congratulated the police chief and other officials on their prompt reaction by suspending the officers the very next day after the beating. "What is different in Detroit," said Gravely on November 16, "is the leadership. When we compare what happened in Detroit with what happened [in Los Angeles], it does make a difference. Without it, this city probably would still be burning at its walls today."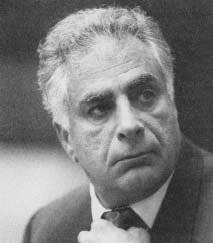 Officer Larry Nevers, found guilty of the death of Malice Green. (AP/Wide World Photos)
On December 23, 1992, Michigan District Court Chief Judge Alex J. Allen, Jr., dismissed the charge of involuntary manslaughter against Sergeant Douglas because the beating of Malice Green had already been under way when Douglas arrived on the scene.
The trials of the three remaining police officers raged simultaneously for three months in the Detroit courtroom of Judge Robert W. Crockett III, who was black, and in the homes of America via cable television's Court TV. The evidence was heard by two separate juries. The Nevers jury comprised ten black and two white members. Budzyn's included 11 blacks and one white. Lessnau, facing the lesser charge of assault, found his fate in the hands of Judge Crockett himself rather than a jury.
The prosecution team was led by 36-year-old Kym Worthy, a black lawyer and a graduate of the University of Michigan and the University of Notre Dame Law School, who was already renowned for her skillful use of courtroom dramatics. With her fingernails painted in multiple colors and her long black hair whipping her shoulders as she tossed her head, she had built a solid reputation by winning 90 out of the 100 jury trials she had conducted in nine years with the Wayne County prosecutor's office.
Officer Nevers testified in his defense that he had been in fear of his life when Malice Green resisted arrest. He admitted that he had hit Green five or six times with his flashlight. Officer Budzyn, on the other hand, denied striking Green and testified that he had not seen officer Nevers or any of the backup policemen club the motorist in the head.
That testimony brought one of the highlights of Prosecutor Worthy's presentation. She pulled a tape measure from her pocket and stretched out two feet of it. "You were this far away from Malice Green and didn't see him being pummeled to death?" she demanded. "You couldn't smell the blood?"
Asked later if such a courtroom stratagem wasn't outside of normal jurisprudence, and if the remark about smelling the blood wasn't inflammatory, Kym Worthy replied, "I don't think it's pushing the lines. I think it's just being thorough. He gave me a story that I didn't think was plausible. I wanted to make sure the jury was able to evaluate it for what it was worth, and I just wanted to show that it wasn't worth too much."
On August 16, Judge Crockett announced that he had reached his decision in the case of Officer Lessnau. August 21 brought the jury's decision in the Budzyn case. Both verdicts, however, were sealed until the end of the Nevers trial. That jury reached agreement on August 23, finding Nevers guilty. Then the Budzyn jury's verdict was also read: guilty. However, the judge found Lessnau not guilty under the charge of assault with intent to cause great bodily harm.
Before they were sentenced, both Nevers and Budzyn apologized to Malice Green's family in the courtroom. Then Judge Crockett pronounced sentence. Larry Nevers, 53, was given 12-25 years in prison, with no parole permitted until he served at least nine years and eight months. Walter Budzyn, 47, was sentenced to 8-18 years, with a minimum of six and a half years. Before they were led from the courtroom, both former police officers asked that they be sent to out-of-state prisons. They said that, as new prisoners, they wanted to dodge any chance of cell block confrontations with prisoners whose incarceration was the result of their work as Detroit policemen. The Michigan Department of Corrections made arrangements for both men to serve their time in Texas.
In the summer of 1997, after serving four and a half years, Walter Budzyn was released from jail after the Michigan State Supreme Court threw out Budzyn's conviction. Among other reasons, the court ruled that the mostly black jury may have been influenced by a showing of the film Malcolm X during a break in their deliberations. (The film opens with the infamous Rodney King beating videotape.) A new trial was subsequently ordered for Budzyn, which was conducted in April 1998.
At the retrial, Budzyn was found guilty of involuntary manslaughter. Though the lesser conviction carried a possible maximum penalty of 15 years in jail, prosecutors agreed to a sentence of time served and Budzyn was released from custody.
Larry Nevers was also released from prison in 1997 after a federal judge overturned his conviction. After several delays, Nevers' retrial began in March 2000. On April, 18, 2000, after less than a full day of deliberation, the jury found Nevers not guilty of second-degree murder, but guilty of involuntary manslaughter. He was sentenced to seven to 15 years in prison.
—Bernard Ryan, Jr. and
—Ron Formica
Suggestions for Further Reading
Bacon, John, et. al. "Manslaughter Verdict in Police Officer Trial." USA Today (March 20, 1998): 3.
Dyer, Jim. "Budzyn Gets 4-15 Years in Malice Green Death." Detroit News (April 18, 1998): 1.
Linden, Eugene, et. al. "Milestones." Time (October 1993): 25.
Additional topics