Ed Cantrell Trial: 1979
Shredded Prosecution
At the trial, Rosa's wife admitted that in the last few days of his life, Rosa had been taking medicine that robbed him of sleep and made him edgy and suspicious of everyone. He began saying that Cantrell was out to get him.
Brother officers said Rosa was arrogant, quarrelsome, and violent, even pointing a gun at a man with whom he was arguing. He had been fired from the Washington, D.C., police force for threatening his first wife with a knife. Then he had been dismissed from the Prince George's County, Maryland, sheriff's department for undue aggressiveness. He had moved west and joined the Gillette, Wyoming, police department. He had been fired again, but Cantrell admired his fearlessness and hired him on the Rock Springs force.
Policeman Phil Watt, a prosecution witness, said Rosa had a dispute with Sergeant James Callas, his supervisor, over an expense account. Callas, like all Rock Springs officers, was terrified of the grand jury, which had indicted another cop over a $90 expense item. Rosa became convinced that Callas was going to frame him for something. In a tape-recorded telephone call, Watt told Cantrell about it and added, "Rosa's got a real cute stunt planned for Monday. What he's going to do when he gets up in front of the grand jury is cut his own throat and cut up a couple of other people's."
"Am I one of them?" Cantrell asked.
"No," said Watt. "The information that I'm fixing to give you doesn't necessarily pertain to you, but it does to people who work under you, Jim Callas, for one." The tape pretty much wiped out the state's contention that Cantrell shot Rosa because the detective would testify against him. The prosecutors never made it public.
Callas followed Watt to the stand. Callas had said he met Cantrell and Detective Matt Bider after Cantrell had been talking with Watt. Cantrell thought they ought to talk to Rosa. Rosa was at a bar in town.
When Rosa got in the car, Callas, said, he was holding a wine glass. He sat down and put the wineglass between his legs. Callas asked him for his birth date, which was needed for a report to be sent to the FBI, and was writing it down when he heard an explosion. He looked up and saw Rosa slumped over the seat and Cantrell standing outside.
"My God, Ed, what did you do?" he asked.
"He was coming at me. Didn't you see him coming at me?" Cantrell replied, meaning Rosa was drawing his gun.
Spence asked him why someone would put a wine glass between his legs. The prosecution had said Rosa's hands were around the glass.
"So his hands would be free, I guess," Callas said.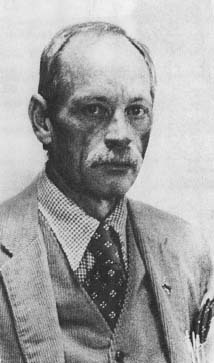 Ed Cantrell, director of public safety in Rock Springs, Wyoming, acquited of murder. (AP/Wide World Photos)
Bobby Bath, the county's chief prosecutor, testified he had Cantrell sent to the state hospital for examination. Spence read the report from the state psychiatrists: "He would not likely act impulsively nor be a danger to himself or others. This, of course, precludes a situation in which he saw himself threatened and needed to act in self-preservation."
Spence looked at Bath. "Now in just plain old English, what does that mean?"
"That means some psychiatrist down there says he wouldn't act except where he is threatened.… but it doesn't say the psychiatrist was there when it happened."
The "psychiatrist down there," Dr. William Fogarty, was the next witness. He reiterated his opinion that Cantrell, who had never killed anyone in 30 years of law enforcement, would not kill except in self-defense. He added further medical testimony. The wound in Rosa's head, he said, showed that the dead detective had been leaning back, as he'd have to to draw a gun from his holster. Further, he testified, the medicine Rosa was taking "can bring on symptoms akin to psychosis."
When the state rested, Spence called prosecutor Fred Reed and revealed that the state archivist had refused to shred the documents sent to her. The unshredded documents included investigators' reports that Rosa was involved in drug dealing and in contact with gangsters in Salt Lake City and Tucson. The prosecutors, Reed admitted, had not bothered to follow up.
The next defense witness was Christopher Crofts of the state Criminal Investigation Division. Crofts had filed the affidavit charging Cantrell with murder. He had to admit that incriminating "facts" he had sworn to were not true. Rosa's hands were not, as he swore, around a wineglass. The safety strap on his holster was unsnapped, not snapped, as he had sworn. That indicated Rosa had tried to draw his gun.
Additional topics