Gabriel Gomez Trial: 2000 - Circumstantial Evidence Weighed
rosas

prosecution

body

family
Gomez's trial began on October 23, 2000, a year to the day of Rosas' disappearance. The prosecution's primary obstacle was proving that a murder had occurred when no body had been found. Their strategy relied heavily on the circumstantial evidence that led police to arrest Gomez in the first place.
"Sandra's generosity is what got her kidnapped and murdered," Deputy District Attorney Donald Clem told the jury in his opening statement. Rosas, an adopted child, had met Gomez while searching for her biological parents in the mid-1990s. She allowed her half-brother to move in with her own family. She also helped find him work, including a stint on the road crew of her husband's band, Los Lobos, a critically acclaimed rock group widely known for their soundtrack work on the 1987 film "La Bamba." When relations between the Rosas family and Gomez began to sour, he was asked to move out. Rosas helped Gomez find an apartment and a new job, but increasingly distanced her half-brother from her own family. The prosecution theorized that Gomez was afraid the family might cut him off completely. As prosecutor Clem put it, "He saw his meal ticket slipping away."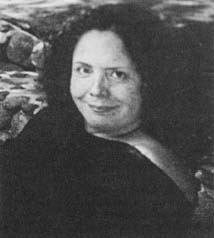 Sandra Ann Rosas, wife of singer-songwriter Cesar Rosas, was kidnapped and murderd by her half-brother, Gabriel Gomez. (AP/Wide World Photos)
When Cesar Rosas took the stand, he described how his kind-hearted wife had attempted to take Gomez under her wing. Her eldest daughter, Amber Steljes, recalled the cell phone call and testified that she heard Gomez say, "You can never leave me. I'm going to make mad, passionate love to you. I'm going to rape you. I'm going to strangle you." Blood traces found in Rosas' abandoned van were matched to both Rosas and Gomez through DNA analyses. A Los Angeles County sheriff testified that he found Gomez crying hysterically in his cell a week after the disappearance. "I don't know why everyone is bugging me," Gomez sobbed to the sheriff. "I can't remember where the body is."
Antonio Bestard, Gomez's court-appointed defender, offered a scenario in which Gomez had broken the van's window to retrieve her keys after she accidentally locked them inside. Bestard offered no theory as to what might have become of Rosas, but argued that no proof existed that his client had kidnapped her, let alone raped or murdered her as the prosecution was suggesting. The prosecution brushed aside the fact that Rosas' body had not been discovered. "The fact that a murderer successfully disposes of a body does not entitle him to an acquittal," Clem told the jury in his closing statement.